Welcome to our Nursery class page
We are delighted to welcome all of our new nursery children this year. We have 17 new children and 10 children who are returning to complete their 2nd year with us. Mrs Preston is our teacher and we are very lucky to have two wonderful assistants Yvonne and Carol. This year we have 27 children: 6 boys and 21 girls.
Our nursery is a hidden gem that is tucked in behind the primary school. We hope that the children will have a very special year and blossom in every possible way.
We look forward to sharing with you our journey as the year progresses.
Have fun everyone and keep learning!!
Mrs Preston 😃
Meet our class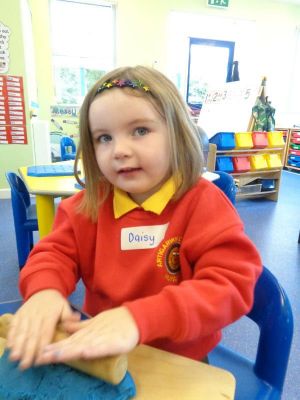 Class photograph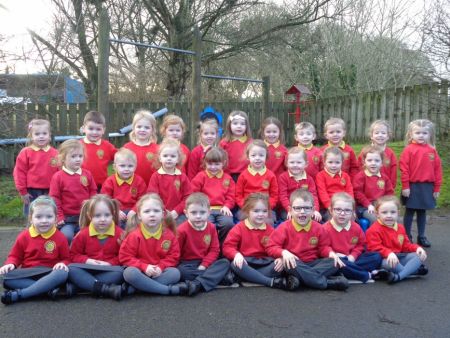 Look at the treat we had this week!
On Friday of this week we were given a very special treat for being a super bunch of little nursery children. Liz and her enterprise team were very kind to invite us down to the afterschool's room to have a drink of hot chocolate and a delicious cookie. Liz and the girls looked after us very well and made sure we all were given a treat. Such a great way to end a brilliant week. A big thank you to Liz and her team.
Star of the week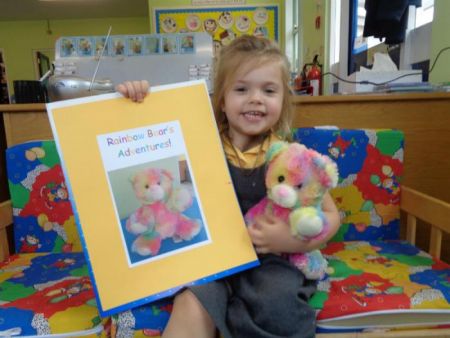 29th September- Robyn
6th October - Sarah
13th October - Mia M
19th October - Alfie
10th November - Mia
17th November - Daisy
24th November - Olly
1st December - Nancy
7th December - Mya
12th January- Max
19th January - Emily
26th January - Tiannah
2nd February - Calvin
9th February- Rachel
23rd February - Melissa
2nd March - Zara
9th March- Lacey
16th March - Abbie J
23rd March - Lily
Artigarvan Primary School 31 Berryhill Road Artigarvan Strabane BT82 0HN 028 | Telephone: 028 71 883684
WEBSITE BY: SCHOOLWEBDESIGN.NET | Login