Welcome to our Nursery class page
We are delighted to welcome all of our new nursery children this year. We have 18 new children and 10 children who are returning to complete their 2nd year with us. Mrs Preston is our teacher and we are very lucky to have two wonderful assistants Yvonne and Carol. This year we have 28 children: 6 boys and 22 girls.
Our nursery is a hidden gem that is tucked in behind the primary school. We hope that the children will have a very special year and blossom in every possible way.
We look forward to sharing with you our journey as the year progresses.
Have fun everyone and keep learning!!
Mrs Preston 😃
Meet our class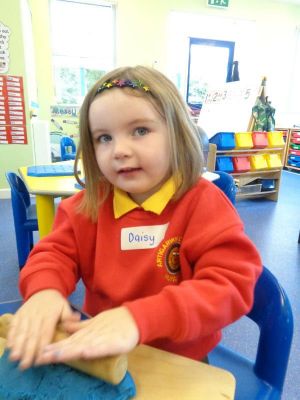 Class photograph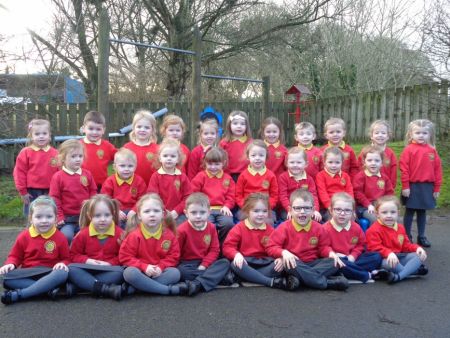 We have been busy bees this week in Nursery
With the colder weather over the past few weeks we decided that we wanted to make something to eat that would heat us up but also something that is healthy. We decided to make homemade vegetable soup. The boys and girls carefully used knifes and scissors to chop up the different vegetables and they also helped to prepare the stock for the soup. The next day we had a small bowl of soup along with some toast for our snack. It was delicious and all children tasted some, even if it was just a little tiny bit, well done.
Star of the week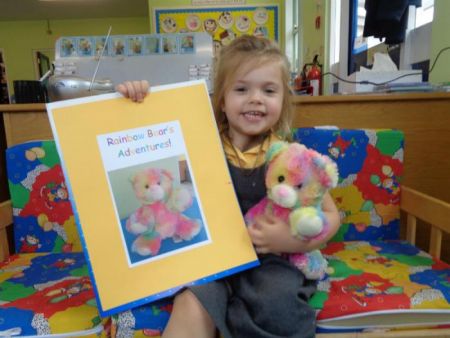 29th September- Robyn
19th October - Alfie
17th November - Daisy
12th January- Max
10th November - Mia
13th October - Mia M
7th December - Mya
1st December - Nancy
24th November - Olly
6th October - Sarah
19th January - Emily
26th January - Tiannah
2nd February - Calvin
9th January - Rachel
Artigarvan Primary School 31 Berryhill Road Artigarvan Strabane BT82 0HN 028 | Telephone: 028 71 883684
WEBSITE BY: SCHOOLWEBDESIGN.NET | Login